Equipment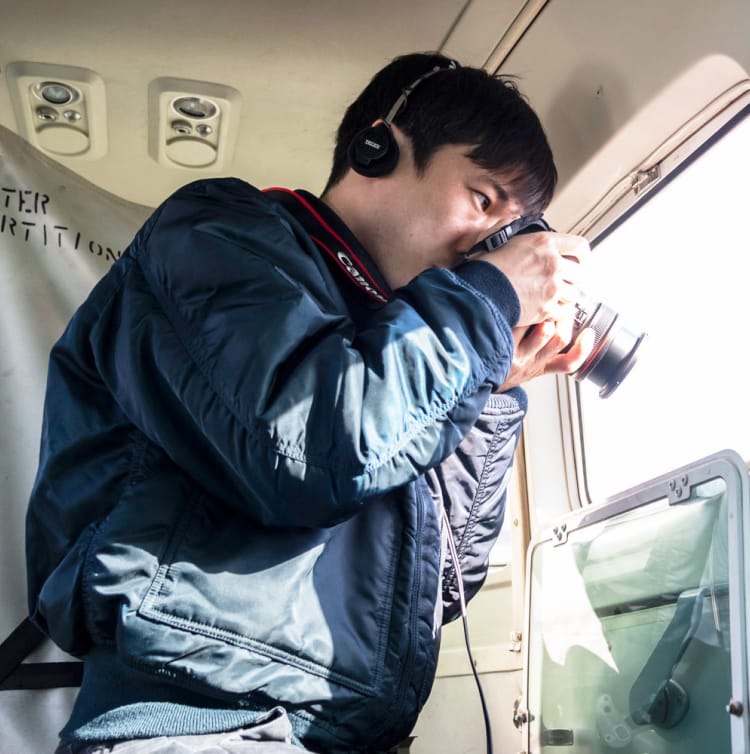 A thoroughly up-to-date system for rapidly delivering highly accurate data
Kyoritsu Air Survey has been flying aircraft——and doing aerial photography for aerial survey companies for nearly 50 years, and over that time we have always kept our equipment up to date. The data needs of our clients become more complex with each passing day, and we keep up with these needs by deploying state-of-the-art equipment capable of rapidly delivering highly accurate aerial photographic data.
Aerial Survey
Digital Cameras
For decades, Kyoritsu Air Survey took photographs using film and analog aerial survey cameras. Later on, and in step with the general trend, we steadily shifted to digital formats, and today we exclusively use digital cameras. Currently, we own UltraCam series cameras manufactured by Vexcel of Austria. Based on the characteristics of each camera, we use the models best-suited to the client's needs.
UltraCam Falcon Prime
(196 million pixels)

The latest UltraCam Falcon Prime is a much more compact system compared to past models. Integrating lens, body, and storage, the system can be easily installed in a small-size Cessna 206. The camera makes it possible for more efficient flights because it can be adjusted to take photographs at an altitude that minimizes the effects of weather and airspace. It also contributes to faster data downloading and processing and thus faster data delivery to the client.
UltraCam Eagle Mark3
(450 million pixels)

The pinnacle of the UltraCam Series line, the Eagle features a larger photo reception sensor that places it in the ultra-large format category. A larger sensor enables the camera to gather huge quantities of high-quality data. Being able to take high resolution photographs at high altitude shortens the flight course and reduces the number of photographs needed, thus reducing the time required to conduct the aerial survey.
Single Lens
Reflex Cameras
and Video Cameras
At one time, taking oblique aerial photographs of the ground from the open window of an aircraft was performed mostly with 4x5 inch large-format cameras or medium-format cameras. Today, however, this kind of aerial photography is done mainly with digital SLR cameras. Taking photographs from an open window is an effective way to quickly confirm the extent of damage after a natural disaster and helpful to formulating recovery plans and other measures.
Additionally, Kyoritsu Air Survey also shoots video from aircraft windows. Whether still or video photography, we always choose the system that best meets our client's needs.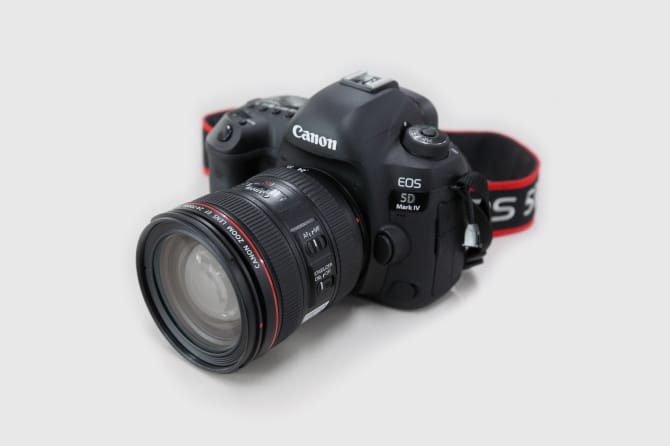 UAVs
In the aftermath of the 2011 Tohoku Earthquake and Tsunami, survey companies quickly took up the use of unmanned aerial vehicles (UAVs), or drones. Kyoritsu Air Survey added drones to its fleet in 2015. Currently, we have two DJI Matrice 600 commercial-use drones in our fleet. These drones are operated by our special project team.